Small Business Tips: Financing Options You Can Take Advantage of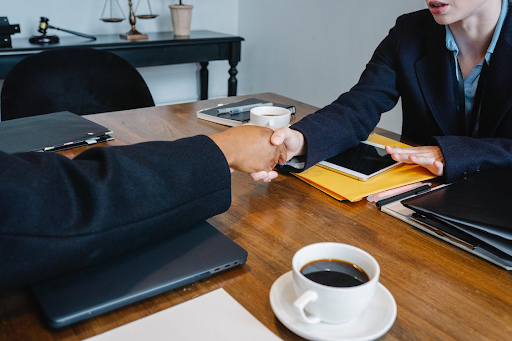 Today's technology makes it easier for us to transact in almost every aspect.
According to the United States Bureau of Labor Statistics, 18.4% of businesses in the United States tend to fail within the first year of operation. Furthermore, 49.7% fail after five years and 65.5% terminate after ten years. With this, it is crucial to note that financing your business can go a long way in helping it grow and thrive.
Financing options you can consider
You can use the funds you have obtained through financing to invest, hire the right people or strengthen marketing strategies to ensure the success of your business for many years to come. Still, there are several financing options you can choose from, and choosing one can become overwhelming.
To help you, here are several business financing options you can consider:
Online loans
Today's technology makes it easier for us to transact in almost every aspect. For example, you can now apply for a personal loan online, a car loan or even a business loan. Additionally, online loans tend to provide funds faster than other options.
It is essential to note that repayment terms, loan limits and even interest rates and fees will depend on several factors that the online lender would need and the type of loan. You can also use this financing option to pay for a wide range of expenses, such as debt consolidation, working capital, expansion costs, and equipment purchases.
Qualification requirements for online loans are generally more lenient. Several online lenders cater to borrowers with credit. So, if you don't have an excellent credit rating, it would be better to choose this financing option.
Traditional loans
Banks and credit unions still offer traditional loans. Interest rates are more affordable than other options for borrowers who can qualify for their strict requirements.
However, it may be difficult for other businesses to qualify for this type of loan, especially if they are just starting up or do not yet have established business credit.
Commercial lines of credit
If you're looking for a flexible way to borrow money, a business line of credit might be the option you can consider. Like a credit card, you can use a business line of credit to borrow a certain amount of funds within your account's credit limit. However, this means that the amount you can get may be less than what lenders offer for personal or business loans.
When you pay off the amount borrowed from your business line of credit, you can access the line of credit again. However, if the drawdown period expires, you will no longer have access to the line of credit.
You can buy lines of credit from online lenders or traditional financial institutions like banks and credit unions. Thus, it would be best to remember that the conditions for obtaining one, as well as the interest rates and fees, will greatly depend on the type of lender you wish to choose.
Business credit cards
You can use a business credit card to get the financing you need and to help you build your business credit. This type of financing is flexible and can be easily qualified, especially if you currently have an excellent credit rating. However, it is essential to note that credit cards can only grant you financing according to the credit limit, which means that the amount may not be that huge.
With business credit cards, you can earn money and rewards based on your regular spending. Plus, you can avoid interest if you pay off the balance before the grace period ends. However, having a business credit card can impact your credit reports and hurt your credit score if you're not responsible enough to make payments on time.
SBA Loans
You can also take advantage of loans backed by the US Small Business Administration (SBA). This type of loan tends to be affordable and you can use it for your business needs. Also, when it comes to SBA loans, the government will guarantee a fixed amount of the loan, which makes it less risky for lenders to approve the loan.
It is essential to remember that the US SBA does not issue the loan. Instead, you should contact an SBA-approved lender and submit your application. However, as with traditional loans, you may need to meet some strict requirements to be approved for SBA loans.
You can get up to five million dollars if you qualify for an SBA loan. Moreover, the repayment terms can even last for around 30 years. Additionally, some SBA loans may allow you to pay a down payment of 10% of the loan amount.
To sum up
There are a variety of options you can use to finance your business. But, choosing the right one will depend on many factors that only you know as a business owner. So it would be best to assess the current state of your business. Once you've done this, you can then apply for the funding option you've selected and then strategize on what to do with the funds to help your business grow.
Press release distributed by The express thread
To see the original version on The Express Wire, visit Small Business Tips: Financing Options You Can Take Advantage of