Measures to stop the economic recession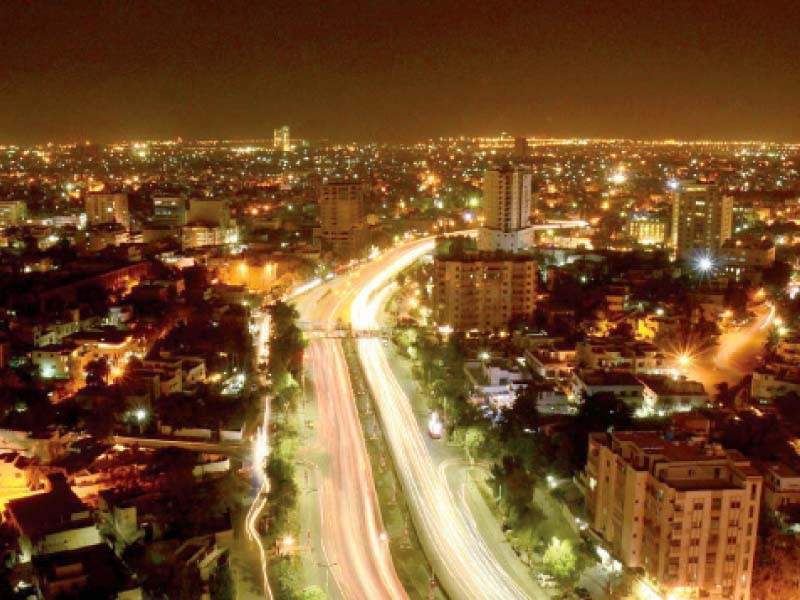 PESHAWAR:

Here are some thoughts on what urgently needs to be done on the declining economic front.
The disease is potentially alarming. Its symptoms are clear: a precipitous fall in the value of the rupee fueling runaway inflation, a falling stock market, an alarming increase in current and fiscal deficits, a sharp increase in debt and a sharp decline in foreign exchange reserves that could difficult to meet international loan repayment debt.
All these symptoms are directly or indirectly linked to the uncertainty surrounding the restoration of the IMF assistance program, accentuated by the continuing political uncertainty.
Few doubt the urgent need to put the IMF's Extended Facility on track so that the economy receives a boost in terms of international credibility, warding off the specter of insolvency and providing much-needed external assistance.
How measures to withdraw oil price relief and increased electricity charges are balanced with the need to protect the poor from rising prices should not be impossible but should be seen as a challenge without compromising the fate of the IMF package.
The acute imbalances on the external and fiscal fronts must be fought on a war footing with some drastic measures. Bitter pills are inevitable to revive the economy to vibrant life.
To reduce non-development spending, all benefits, privileges and rights of bureaucracies on the other side of the table, of all hues and colors, must be removed.
In addition to reducing all avoidable non-development expenditure, urgent action is needed on several fronts. Development projects not yet due may be carried over to the following year.
Importation of all luxury items should be banned and tariffs on non-essential items should be raised to stem leakage into the current account causing the rupiah to depreciate as the dollar continues to soar .
Rollover of loans is another option, which should be seriously pursued, in order to alleviate the debt service burden on foreign exchange reserves.
The super-rich must contribute their fair share to the weakening national economy. Wealth, corporate and death taxes on the wealthy need to be increased.
The 0.1-0.5% of the very rich must be made to pay progressive taxes while affirming considerations of justice and equity.
Subsidies eat away nearly Rs 2 trillion of public funds every year and most of them are tilted in favor of the elite. These must be drastically reduced and subsidies allowed only to the peripheral poor classes.
Oil prices must be brought in line with international prices – the relief authorized by the previous government with more political than economic motives cannot be maintained.
The government has to pay nearly 4 billion rupees a day due to oil price discrepancies. In order to reduce the burden of rising oil prices on the poor, targeted subsidies could be introduced and the NADRA database could be used for this purpose.
Public enterprise (EP) losses are another area worthy of our attention. There are proposals to cede around 20-30% of the capital of some public enterprises to the private sector, as well as to transfer management while retaining majority state ownership.
These require attention, which should greatly reduce the resource shortage for the government.
The agricultural tax is another sacred cow. So far, any attempt to increase tax revenue from this protected sector has met with resistance from the large landowners and feudal elite who wield great political influence in any government.
A break with the past must be made and the tax placed under the control of FBR. Ways and means must be worked out for the agricultural sector, especially the wealthy absentee landowners with more than 100 or 150 acres of land, to make their justified contribution to the functioning of the state.
The opening of trade and commerce with India deserves particular attention. The re-establishment of the Pakistan High Commission's Trade Commissioner's Office in New Delhi, which remained closed for a long time, is a step in the right direction.
The size of trade between India and Bangladesh is around $15-20 billion annually and India, despite its border dispute, has trade worth almost $150 billion with China .
It is estimated that if trade is open and Most Favored Nation (MFN) status is granted to each other's goods and services and with the removal of non-tariff barriers, trade between Pakistan and India can approaching the value of $20 billion a year, or two-thirds of Pakistan's total expected exports of about $32 billion this year.
Trade creates growth and employment, which in turn raises people's standard of living. Increased economic activity increases income and taxes.
Although these are some of the measures that need to be taken urgently, long-term structural economic reforms cannot be ignored.
Commercialization of agriculture by carrying out real agrarian reforms, improving and diversifying the manufacturing production base towards greater value addition and export-led growth, moving towards a knowledge-based economy, expanding the tax net, making the tax system more progressive by moving away from overreliance on indirect taxation, which is essentially regressive and inequitable in nature, are areas that require particular attention.
In the absence of fair and just land reform, which does not prescribe limits to ownership on an individual basis but sets a limit to ownership on a family basis, progressive agricultural taxation must be introduced to reduce the incidence of absent land ownership, which inhibits agriculture Productivity and commercialization of agriculture.
This is one of the reasons why Pakistan has gone from a wheat exporting country to a net importer of wheat, having to import nearly half a million tonnes of this commodity this year.
A redesign of the electricity generation, supply and maintenance system is essential to balance costs with revenues and significantly reduce losses and thefts.
A bold policy of revival or privatization of public sector enterprises must be developed and vigorously implemented so that the permanent drain on state revenues is retracted and essential savings are enabled.
The economy needs a heavy dose of medicine today rather than the day after tomorrow. Every day counts. Time continues to turn and does not wait for inadvertent or involuntary wisdom to be delayed.
Now is the time to act boldly. Victory cannot be praised, but defeat has no friends.
The writer is the former chief secretary of Khyber-Pakhtunkhwa
Published in The Express Tribune, May 16and2022.
To like Business on Facebook, to follow @TribuneBiz on Twitter to stay informed and join the conversation.