Magic Johnson suggests Lakers sit down with Westbrook to improve situation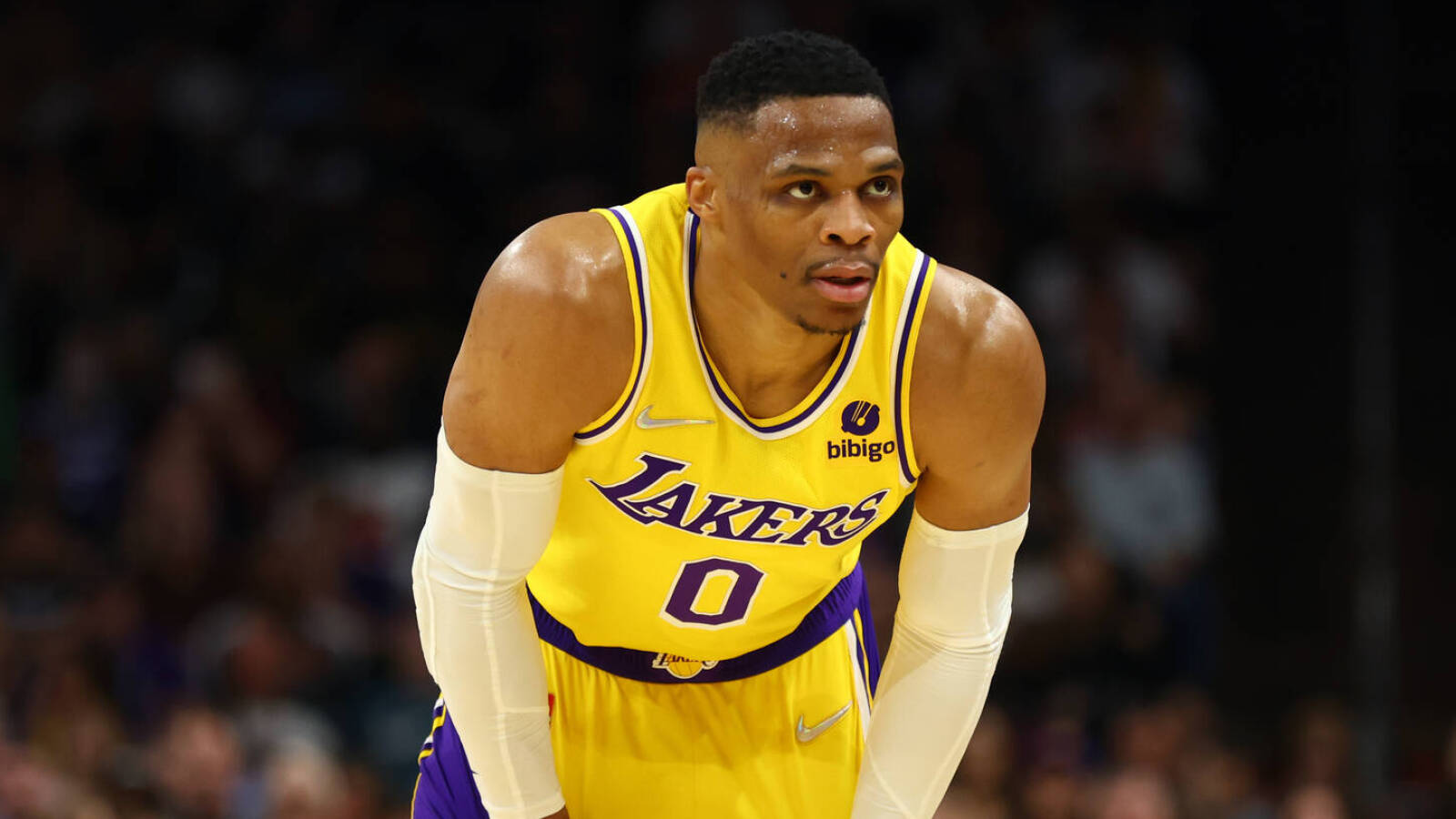 Magic Johnson isn't exactly known for his hard-hitting analysis, and that continued this week with his latest version of the Los Angeles Lakers.
Retired Lakers great Johnson has spoken an interview with David Aldridge of The Athletic and offered a suggestion on how the Lakers could resolve the Russell Westbrook situation. Johnson said the Lakers needed to bring in the right coach and suggested they take Westbrook out to dinner.
"It can only work if you have the coach – the right coach," Johnson said. "For me, it always comes down to who is the coach?
"I said, talk to him," he added of Westbrook. "No matter what happened [this year], how can you improve it with Russell? How can you make it more comfortable? So they have to understand all these things. Take him out, take him to dinner, or sit him down. How can this thing be better? Because if he has to be there, it has to be better. I guess whoever they appoint is the first thing they're going to have to do. And you can't sit down once. You're going to have to sit around for a week or two trying to figure this thing out.
The Lakers have a lot to discover this summer when it comes to the future of Westbrook, who owes $47.1 million next season. They would obviously like to exchange it and would have a standing offer for the former MVP. It might not be worth it for the Lakers with the amount of liability they would have to shoulder to get rid of Westbrook's contract.
As for Johnson, at least he's less hard on Westbrook this time around. During the season, Johnson didn't bite his tongue about Westbrook at all.