Grill'd Receives $16 Million in Taxpayer Funding for Controversial 'Hamburger University' Training Program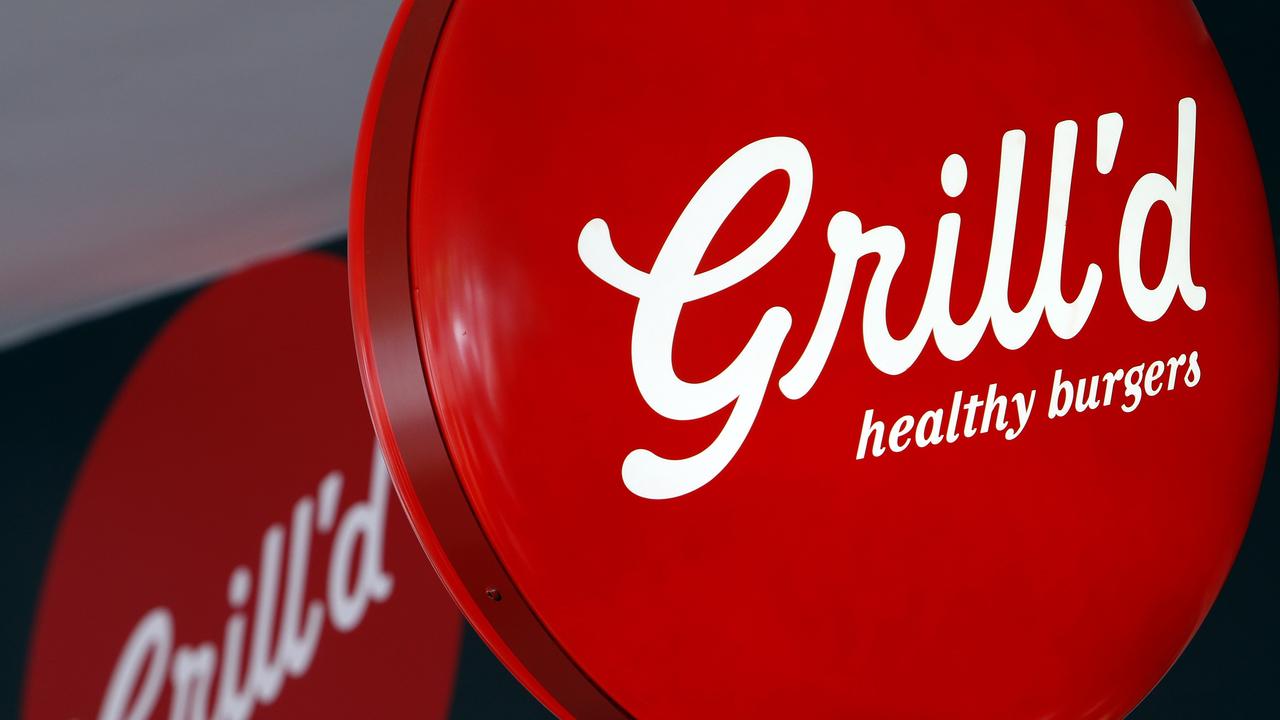 Grill'd has come under fire for a $16 million taxpayer bill, which left ex-employees furious as they lived on minimum wage for years.
Hamburger giant Grill'd reportedly received $16.6 million from taxpayers after enrolling thousands of its workers in a government apprenticeship incentive scheme.
The burger food chain can pocket up to $28,000 per intern through the wage subsidy program while paying that worker less than someone not on an internship.
Data released by the Department of Employment and Workplace Relations showed that Grill'd Pty Ltd has the highest number of apprentices under the scheme, more than any other company in Australia and more than double the number of organizations following them.
Of the companies that applied for the Boosting Apprenticeship Commencements (BAC) wage subsidy program, Grill'd had 2,728 apprentices and interns as of the end of April.
The company that came second on the list, plumbing and bathroom supplier Reece Group, had only recruited 1,083 apprentices, less than half the number of Grill'd.
In 2020, the Federal Government announced the $1.2 billion Wage Subsidy Scheme to increase the number of Australians taking apprenticeships or vocational training. The government has promised to return half of the worker's salary to the company for newly hired apprentices or trainees to encourage more employment.
Grill'd has received $16.6 million so far from the program, The Australian Financial Review reported.
It comes after Grill'd was embroiled in a 2019 pay scandal where the burger restaurant legally paid workers below minimum wage for its 'Hamburger University' internship program while receiving $7 million in public funds. .
For a company to be eligible for the BAC program, apprentices and trainees must have started working there between October 5, 2020 and the last day of last month.
Companies in the program are entitled to a maximum of $7,000 per quarter – or $28,000 per year – per eligible apprentice, for wages paid during the 12-month period from the start date.
Grill'd employs more than 4,000 people nationwide, so at least 2,728 of those people were newly hired in the past 18 months to meet the criteria for the grant program.
On average, Grill'd earned about $6,000 on each employee.
According to the Grill'd Company Agreement, last updated in 2020, the company pays less for staff training for a Certificate II or Certificate III in Hospitality.
"Interns are entitled to the same terms and conditions of employment under this agreement as employees who are not interns. They will, however, receive a different rate of pay," the document states.
For example, an 18-year-old Grill'd employee fresh out of high school receives $17.20 an hour. In comparison, a new graduate on an internship receives only $14.95.
The gap widens as they get older – workers over 21 receive an hourly rate of $24.50 while their intern counterpart earns just $20.40 an hour.
Do you know more or have a similar story? Continue the conversation | [email protected]
Two former employees of the Grill'd internship program say they were told they would quickly complete their hospitality certificate and receive a $400 bonus as a reward along with a higher salary.
However, the whole process ended up taking years, during which time they were paid internship rates.
The two ex-workers were university students who were not looking to pursue a career in hospitality, but say they only had the option of signing up as trainees if they wanted a job.
Kinsey McGregor became a waitress at a Grill'd restaurant in Sydney after finishing high school. She says it took her almost three years to get the hospitality certificate – which is the length of most university bachelor's degrees.
"I was there [at Grill'd] about three years… it took me about two and a half years to complete the training program," she told news.com.au.
"It was really only because they paid us to come and spend a few hours and complete it with a third-party trainer."
Ms McGregor, now 22, finally quit her job in April last year because she felt she was not making enough money.
"I ended up quitting because as I got older I wasn't getting paid enough for what I was doing," she said, adding that some people were "earning way less than it took to earn their living. life".
She is now working at another job with a higher hourly rate.
When told that $16 million of taxpayers' money had been paid to her former employer, Ms McGregor said: 'That's not what I pay taxes for, oh my god.
Jessica Odewahn, who quit her job at Grill'd early last year, said she was told she would complete the internship within six months or a year at most. However, it ended up taking a lot longer.
"Initially, I was told [the traineeship] wouldn't be more than six months to a year," the 21-year-old said.
"About 18 months into my job, I finally completed my internship after completing two training sessions totaling a maximum of eight hours."
In a statement to news.com.au, a Grill'd spokesperson said: 'Internships and apprenticeships provide qualifications and pathways to employment for thousands of young people across Australia in a number of industries.
"Our internship program is accredited and administered by external Approved Training Organizations, approved by the training authorities in each State and Territory, delivering nationally recognized qualifications and enabling trainees to have a successful career in Grill'd and beyond.
"All trainees who complete the Grill'd training program are supported throughout their employment to complete their qualifications. Ninety percent of all our interns complete their internship within 18 months of commencement, with the nominal term as defined by state and territory law being up to four years.
"Grill'd pays all of our employees in accordance with the current Grill'd 2020 Company Agreement as approved by Fair Work.
"It's no secret that the hospitality industry is struggling with staff shortages, especially experienced staff. As a company, Grill'd will continue to focus on learning and development to improve the skills of our employees to provide the best possible experience for our customers.
Three years ago, in 2019, Grill'd found itself caught in a media firestorm over its internship program that allegedly underpaid workers.
News.com.au reported that new employees at Grill'd must complete these mandatory hospitality training programs.
In exchange for being paid as little as $14.50 an hour – which at the time was $1.50 less than the agreed wage – young workers received a certificate through the professional training provider Sarina Russo.
In 2019, it was reported that Grill'd had received a total of $7,057,500 from the federal government's apprenticeship incentive program.
The fast-food chain changed its pay rates in 2015 after public backlash when a worker filed a lawsuit claiming she was fired for demanding fair pay.
They then changed their rates again in 2020 to include higher wages, penalty rates and overtime, which previously did not exist under the company agreement.
Ninety-two percent of 370 current and former Grill'd employees surveyed in 2018 by a group of Australian University Union students said the internship was not worth it.