A divided government means a return to normal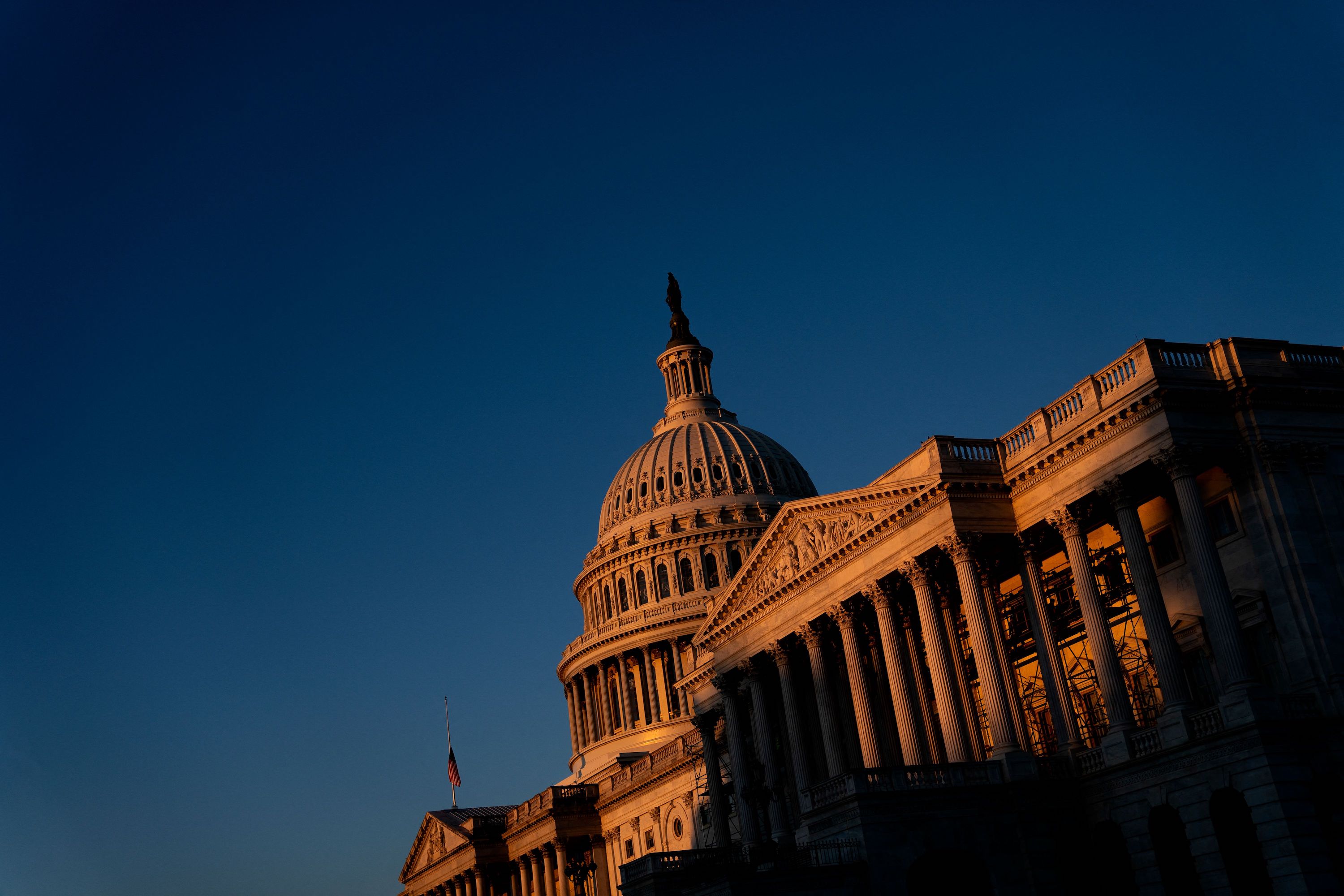 Regardless of the final tables in the House and Senate races in November, President Joe Biden will enjoy an almost certain midterm election outcome.
If, as widely anticipated, Republicans win at least a slim majority in the House, the president can finally deliver on the most important promise of his 2020 campaign: to get the nation "back to normal." America will finally enjoy the divided government that voters have clearly preferred for the past 70 years. In recent history, single-party rule over the White House and both houses of Congress has been the exception, while shared partisan authority remains the norm. For nearly two-thirds of the time since Harry Truman left the White House (age 46 out of 70), our constitutional system has allowed CEOs to operate with the opposition enjoying an authority at least equally shared in at least least one house of Congress.
Even though the current alignment rests on the shaky foundation of Kamala Harris' decisive vote to exert nominal control over the equally divided Senate, the current president succumbed to delusions of grandeur first. His sweeping, no-spend reform agenda was accompanied by silly comparisons to FDR and LBJ, which, unlike Biden, enjoyed lopsided majorities in Congress.
Now, with Kevin McCarthy likely to become Speaker of the House in January, that temptation is fast disappearing. Washington will regain its status as a center of negotiation and contention, forcing the two sides to coexist as they did during the most successful administrations of the modern era. Presidents Eisenhower, Reagan, Clinton and Obama have each spent at least six of their eight years in office with the opposition party controlling one or both houses of Congress. In fact, the only president since LBJ to spend his entire term with his own party firmly controlling both legislative houses was Jimmy Carter, who lost his bid for a second term in an ignominious 44-state blowout.
At the very least, a GOP takeover of the House (a Senate takeover is much less likely) would help Biden by forcing his own party's restive and militant progressive faction to stifle his grandiose demands and expectations of the aging owner. It would also force newly empowered Republicans to craft their own agenda, beyond stubborn resistance to anything Biden-related. If both parties bring competing plans to the table, collaboration and compromise become at least conceivable, if not always successful.
With respect to preparations for the presidential contest in 2024, elevating a younger generation of conservative leaders to congressional leadership positions and key positions as committee chairs would provide another center of power and energy to the personal concerns of the Master of Mar-a -Lago.
The fixation on old and tedious battles over the allegedly stolen 2020 election can only hurt both sides by dampening public enthusiasm for new, more substantive battles in 2024.
Republicans won't inspire new recruits to their cause by revisiting their grievances over an election they lost, and Democrats can hardly generate new enthusiasm by simply reiterating the fundamental legitimacy of the president installed in 2021. The very nature of the argument is humiliating and distracting. for supporters on both sides, and deeply depressing for ordinary citizens bewildered by other issues, like street crime and a struggling economy, that impact their lives more directly.
In this context, President Biden's current effort to wage a war of extermination against "MAGA Republicans" is completely misguided, involving the pursuit of goals he cannot achieve. Even if the Democrats get surprisingly strong support on Election Day, these MAGA Republicans won't suddenly surrender or magically disappear. The president can alarmingly insist that the mere existence of such people threatens the survival of democracy. But no party in American political history has ever launched a serious effort to eliminate its opposition as a primary objective in an election, and the very nature of such an effort discredits would-be destroyers.
A divided government may not be easy or smooth, as the unnecessary government shutdowns in the Clinton and Obama administrations illustrated. But it represents the proper functioning of the checks and balances of our constitutional system to thwart any force or faction that tries to go too far. When voters sense that an administration intends to trample dissent and dissenters, they often apply their own checks and balances—hence the constant, knee-jerk reaction against ambitious CEOs in early mid-elections. mandate they face after inauguration. The bolder an administration's moves, the more decisive the rebuke: with Clinton's Democrats losing 54 House seats in 1994, and Republicans tossing an astounding 63 in 2010.
Cynics may dismiss this model as accident or coincidence, but the people know what they are doing: restoring the divided government that the Founders planned and anticipated.
Michael Medved hosts a daily radio show and is the author, most recently, of God's Hand on America: Divine Providence in the Modern Age. Follow him on Twitter: @MedvedSHOW.
The opinions expressed in this article are those of the author.